Our clients
Virgin Money

With over 4 million customers across the UK, Virgin Money is one of the fastest growing personal finance companies in the UK. Established in 1995, and rapidly expanding in 2012 thanks to its purchase of Northern Rock, Virgin Money offers a range of mortgages, insurance, pension plans and savings and investment products.
Domino's Pizza

Founded in 1960, Domino's Pizza is the largest international pizza delivery franchise in the world. With other 10,000 stores in 70 countries, Dominos has been delivering it's tasty menu of pizzas, pasta and other snacks in the UK for over 30 years.
Nisa

A mutual organisation of independent retailers, Nisa is owned by its members. Operating across the UK, and with a revenue of over £1.5 billion, is one of the most successful co-op style retail organisations in the country.
Post Office

As the UK's leading postal company, the Post Office is a familiar feature of most high streets across the country. With over 11,500 Post Office branches across the UK, the Post Office offers a variety of products and services including; postage stamps and delivery, banking, insurance and bill payment.
BSM Ford Garage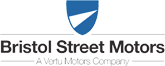 With a range of branches across the country, BSM Ford offers a large range of the newest and most popular Ford models, as well as a regularly changing range of high quality used cars. As well as offering new and used cars, BSM Ford can also carry out MOT and servicing to Ford owners.
Lidl

One of Britain's fastest growing supermarkets, Lidl offers an array of fruit, vegetables and groceries at affordable prices. Originally founded in 1930 in Germany, Lidl now operates in over 10,000 stores across Europe and has plans to expand into North America and Asia.