About Pro Coating Solutions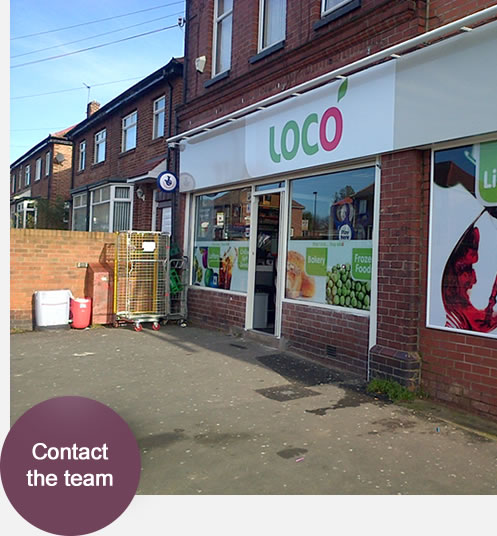 Specialists in on-site paint spraying services
Pro Coating Solutions is a specialist colour coating company serving Sunderland, Newcastle, Durham and across North East UK. Our mobile team of on-site paint sprayers have more than 50 years' combined experience in a variety of industries and projects.
Shop front spray painting
Architectural & metal cladding
Window & door colour coating
New signage
Paint restoration projects
Our success comes from sticking to one simple philosophy: we take care. This starts with taking time to understand our customers exact needs, through to using the optimum materials for the job.
Recent investment in our Sunderland factory ensures that we can offer the highest standards of manufacture with short lead times and competitive pricing. We are confident that our nationwide mobile on-site services are among the most cost effective available in the UK today.
Why choose Pro Coating Solutions?
Experts in our field

Our experienced team of fully-qualified mobile and in-house colour coating professionals has an unrivalled knowledge of the equipment, materials and processes required to achieve the best results with any material.
Fully skilled paint sprayers

All of our painting team undertake an annual skills updates to ensure we are operating at the forefront of the paint services industry. We also employ Qualified Paint Inspectors, certified to BGAS/CSWIP standards of inspection, to ensure our spray painting reaches the highest standards.
High Quality finish

Our unique pre-treatment method allows a more rapid paint application process and a longer lasting finish. We use a method called 'shot blasting' to prepare surfaces for repainting, removing rust and traces of old paint. This enables us to offer a 15 year weathering guarantee with complete confidence.
Our 'take care' philosophy

We work that little bit longer and harder than our competitors in order to return the painted surface as close to its original state as possible. We use the latest materials and equipment for the best results, and we take care when spray painting to ensure that only the right areas get coloured!
Customer care

From the initial enquiry through to completion of the job, we will communicate with you every step of the way. We work closely with our clients to achieve the desired results, whilst ensuring disruption is kept to a minimum.
Written guarantee

We provide a 15 year weathering guarantee on every wet spraying project, so you can have complete confidence that your newly painted project will keep its colouring for years to come.
Fully accredited service

Our mobile paint services abide by all current health & safety and industry standards. Within our factory we also use purpose built spray booths which are regularly LEV tested, with health and safety compliance at the top of our agenda.
Competitive Prices

The quality of our work, coupled with our high levels of customer service, ensures that you will always get great value for money from Pro Coating Solutions. Get in touch with us today for a competitive quote for your spray paint project.